"Tso" means lake in Tibetan. Namtso means the sky lake. It is one of the three holy lakes among Tibetan. It is also a salty water lake at the highest elevation in the world, 15,500 feet above the sea level. Lake Namso is 200KM from Lhasa. If you want to charter a car to go there, the price base is 3.5RMB/KM. You might find some agents in the Baojian street for a one day trip. If you want to stay at the tent hotels over night, you will need a charter car. Here I recommend our driver for your reference, Mr. Tse Ren Sun Bu, 0891-6679146. He claims he can speak English. Different season may have different price.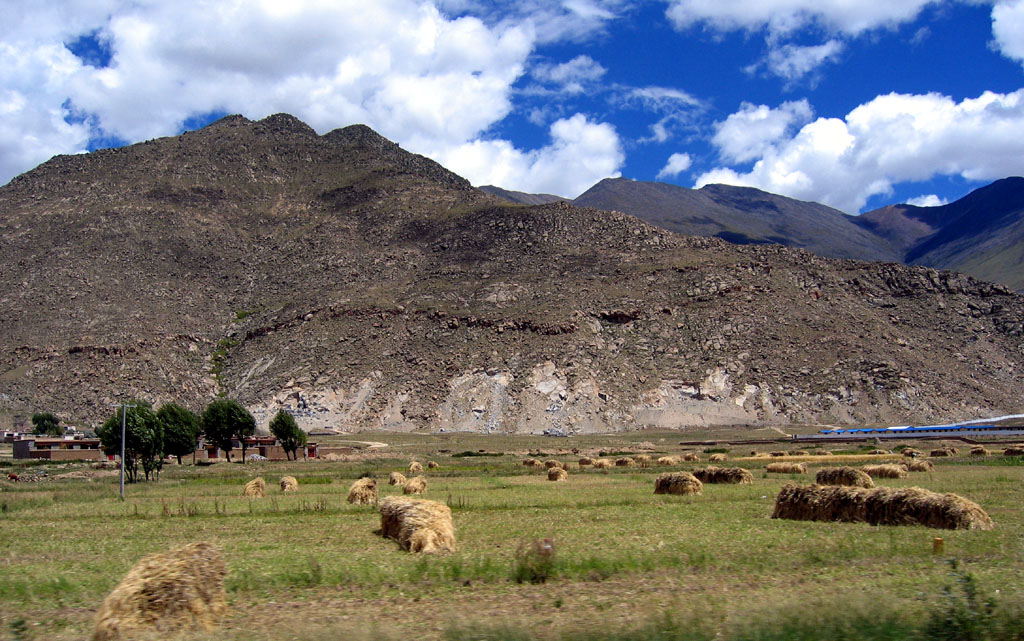 This is the Qing Ke farm .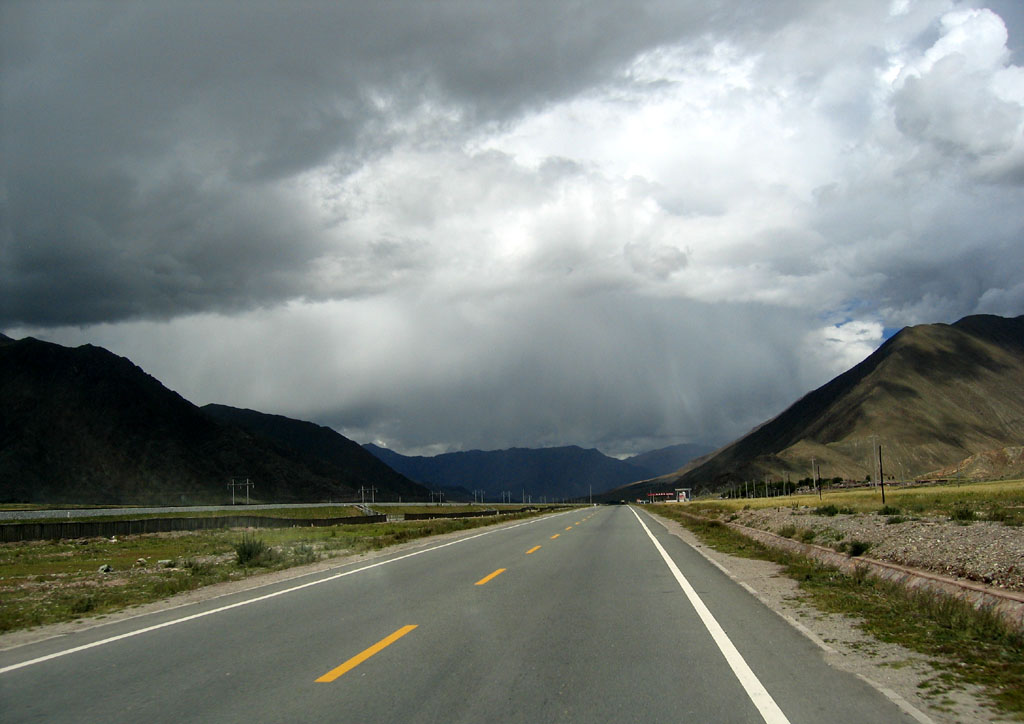 The weather in Tibet changes very fast. During the 200KM trip to lake Namtso, we saw sunny, cloudy, raining, and even hail.