The Potala palace was built at the time of Songtsan Gampo in the 7th century. It also succeeded in becoming the Dalai Lama's residing place and turned the main political and religious affair after the 5th Dalai Lama. It is 380 feet high with thirteen stories with living quarters, temples, funerals stupas and monk dormitories. Due to the loading restriction, Potala Palace accepts only 2,300 visitors daily. Among those 2,300 visitors, only 500 seats are opened for the non-group tourists. If you plan not to go with the group tour, you have to make the reservation one day before the visit day with your ID.
Click to see where the Potala Palace is by Google Map!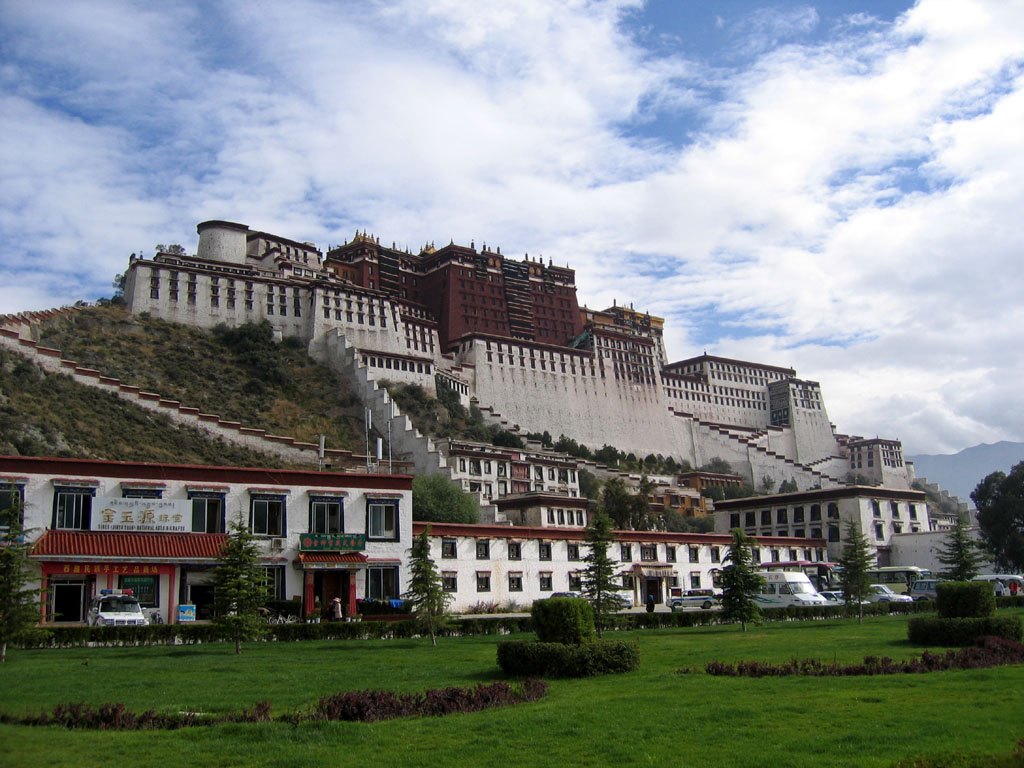 Is it like the Rohan's palace in Edoras from the J.R.R. Tokein's book?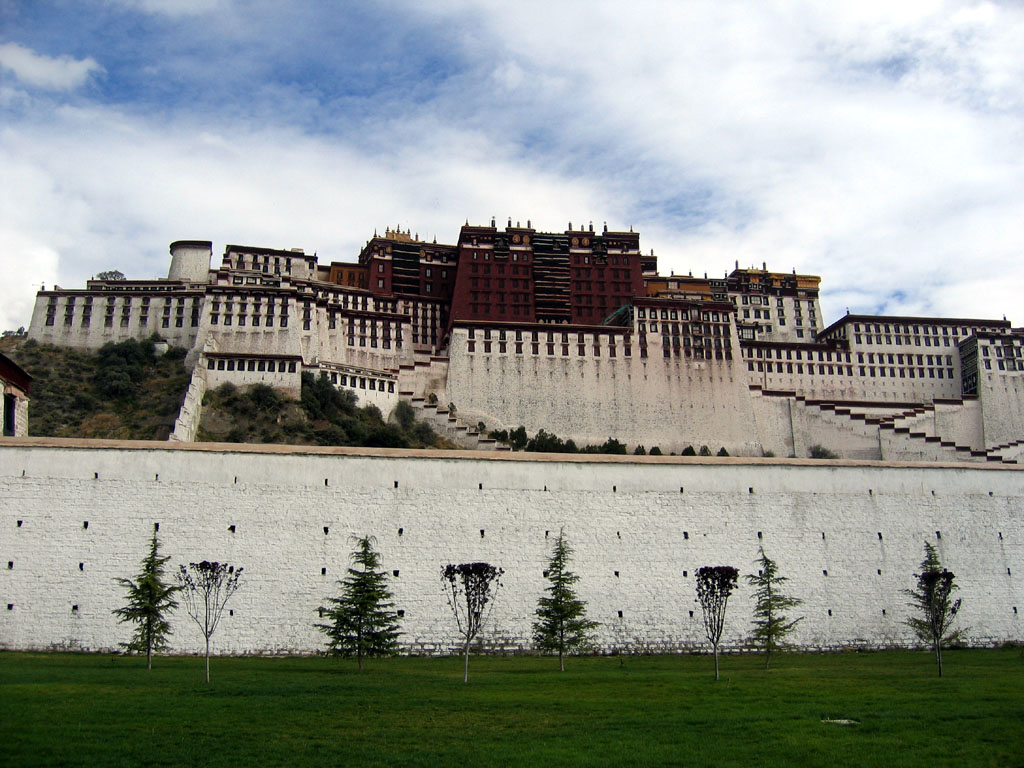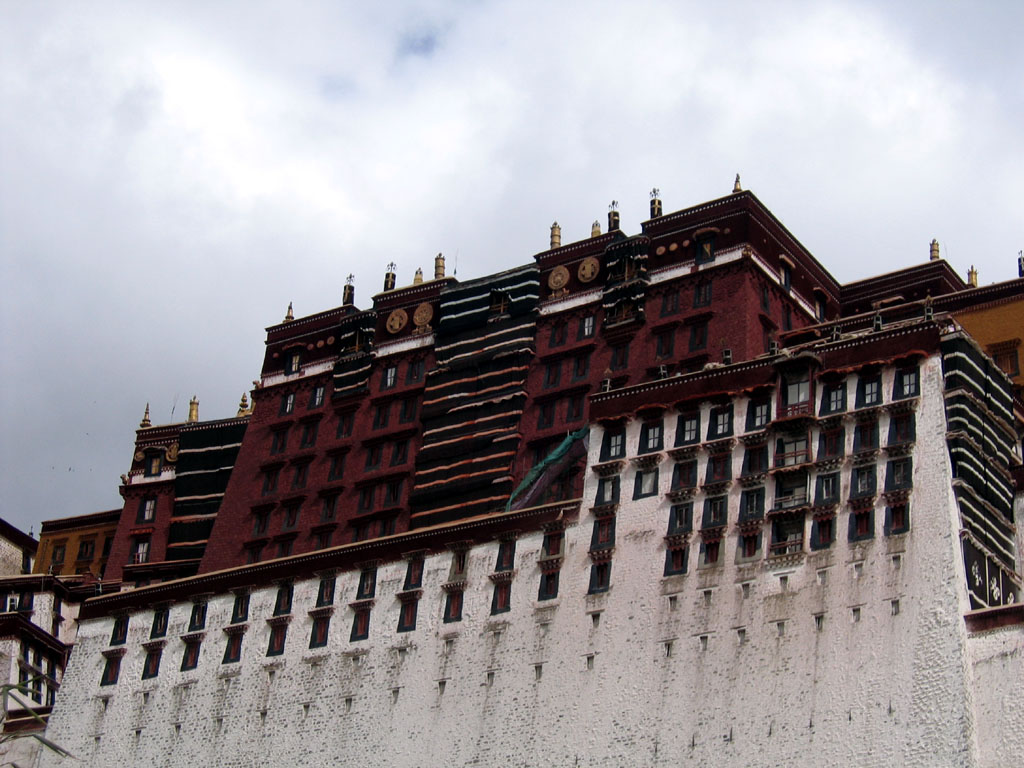 Potala Palace is divided into the red house and the white house.
Stairs to the hall.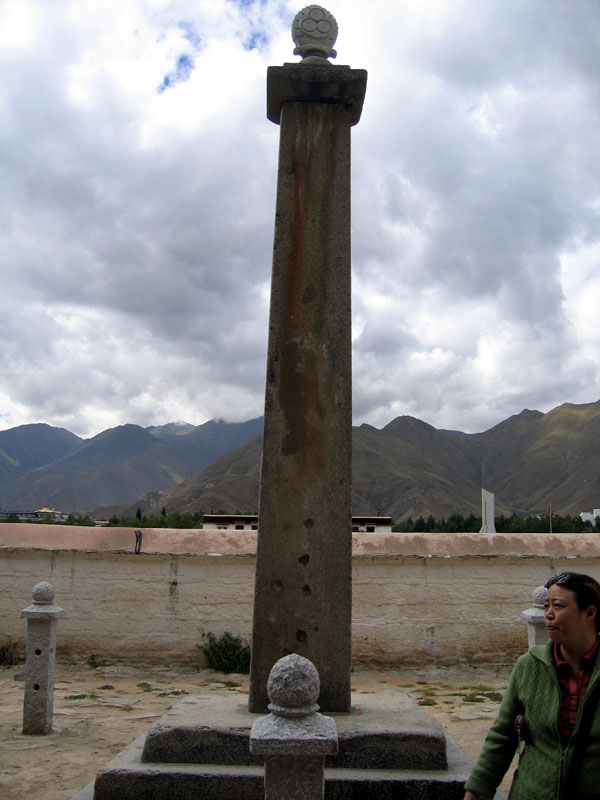 When Dalai Lama past away, his minister did not announce the message for keeping the political control. Therefore, he placed this non-engraved stele.