The construction was started in 647 ad during the time of the Tubo King Strontsan Gampo. The temple faces west, 4 storied, and the whole construction size is about 270,000 square foot. In the central hall on the first floor, sits the alloy cast statue of the twelve-year-old Sakyamuni, brought in by the Princess Wen Cheng. It is believed that the statue is the only left one in the world that was opened by Sakyamuni himself. To the Tibetan, the Jokhang Temple is at the most important position. Every Tibetan dreams to visit it at least once of their whole life. No pictures allowed inside the hall, so I don't have any picture from the interior.
Click to view where the Jokhang Temple is from Google Map.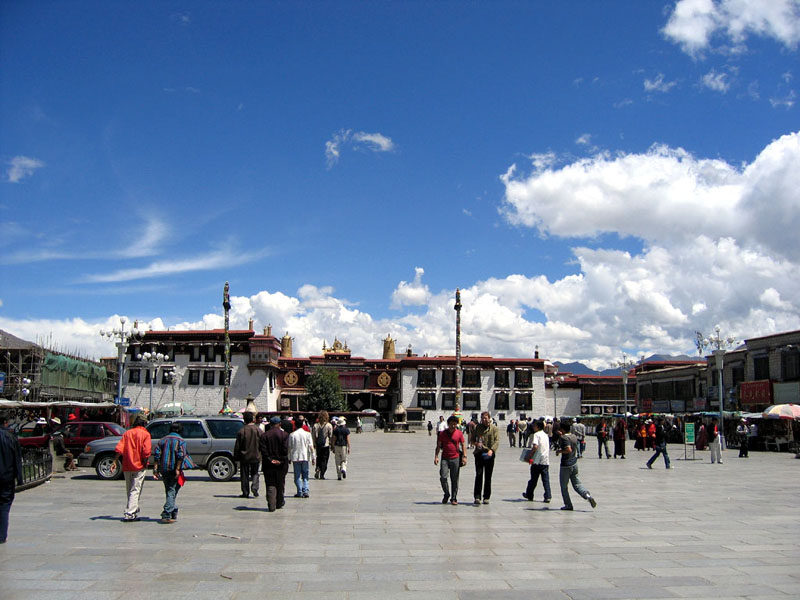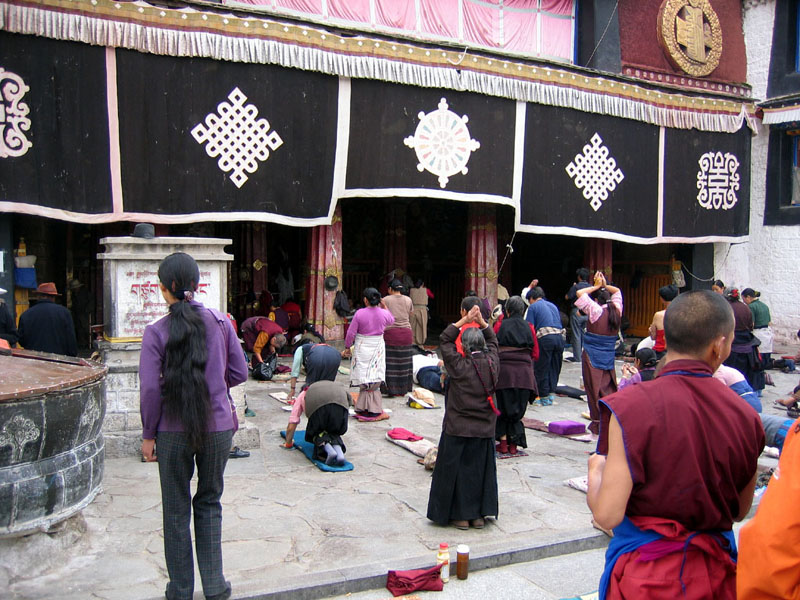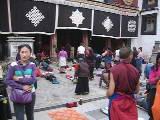 Many devout Tibetan Buddhists.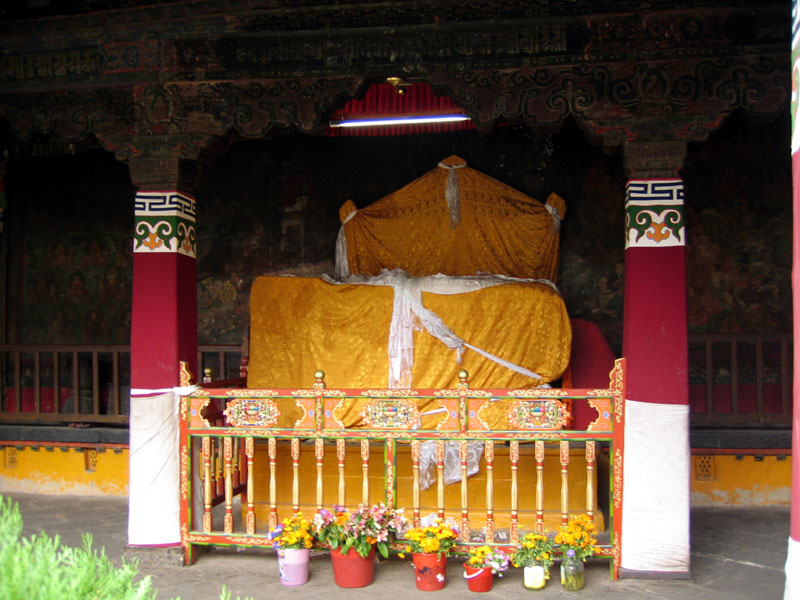 Seat for Dalai Lama.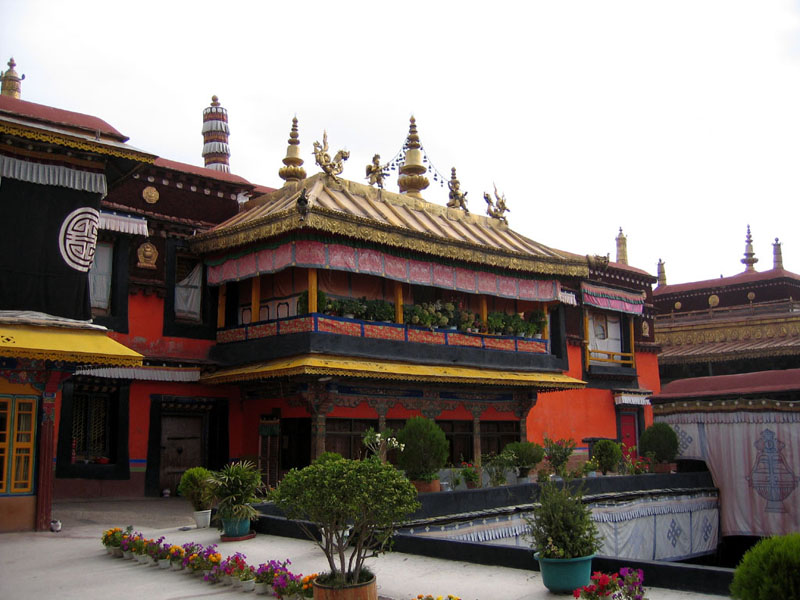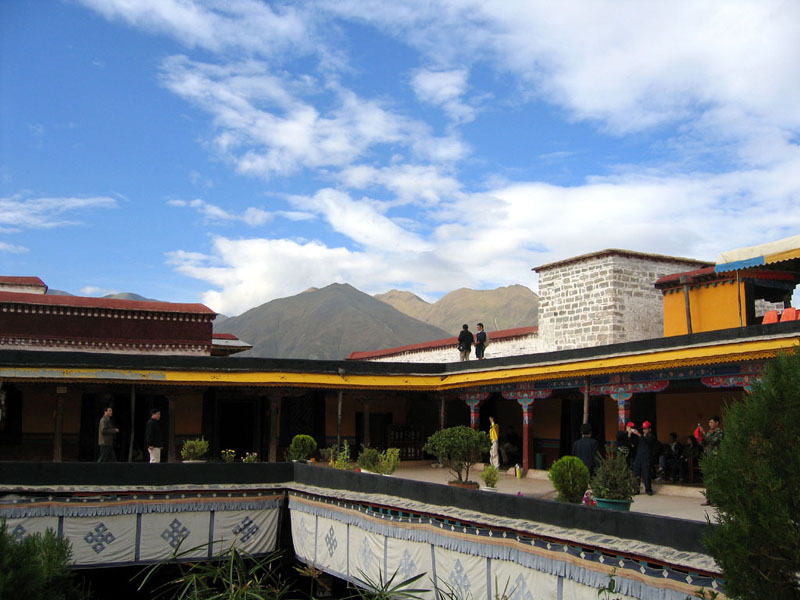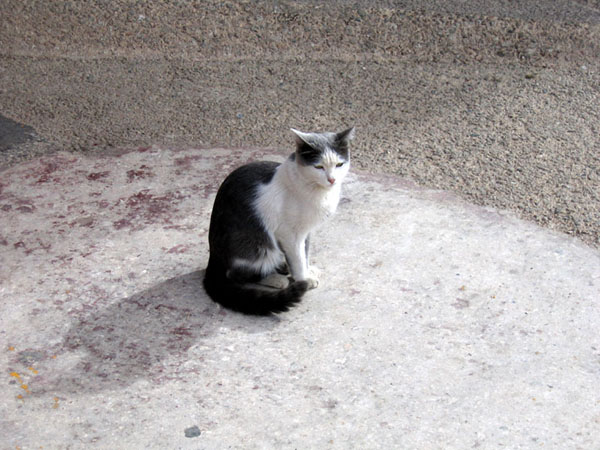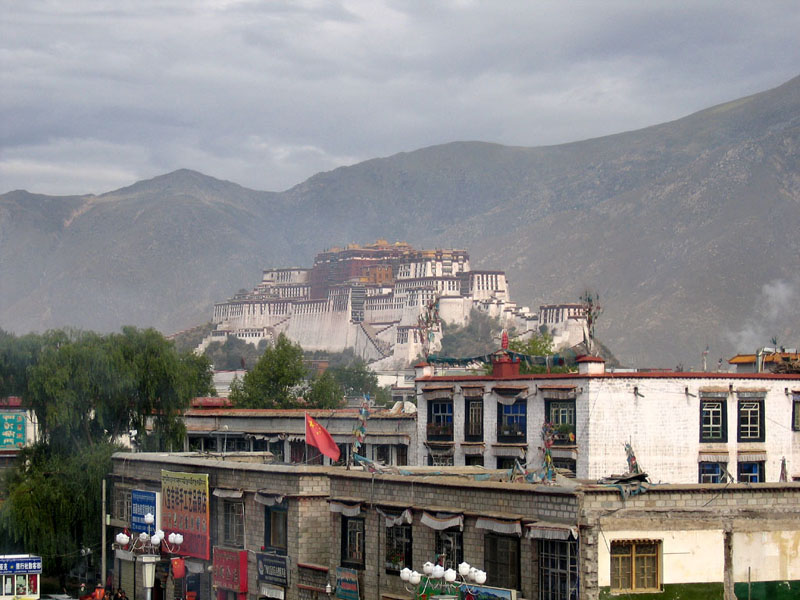 You can see the Potala Palace from the second floor of the main hall.