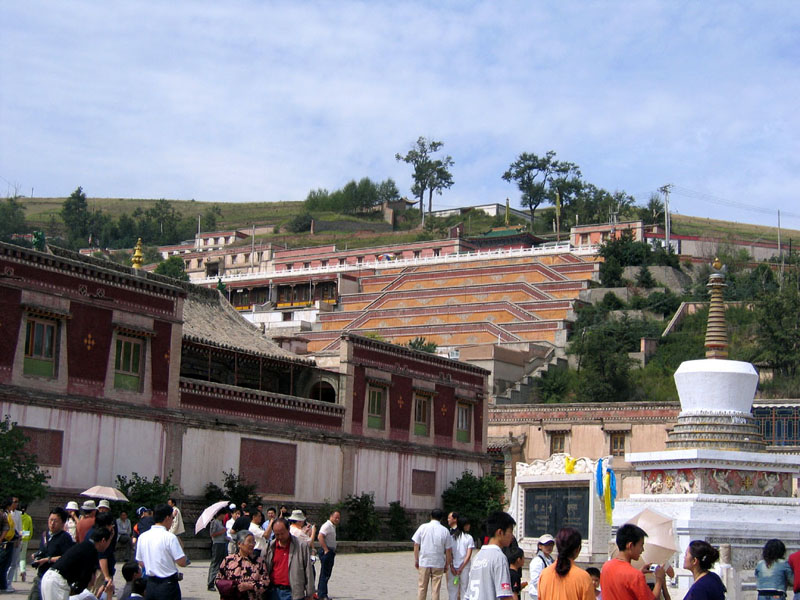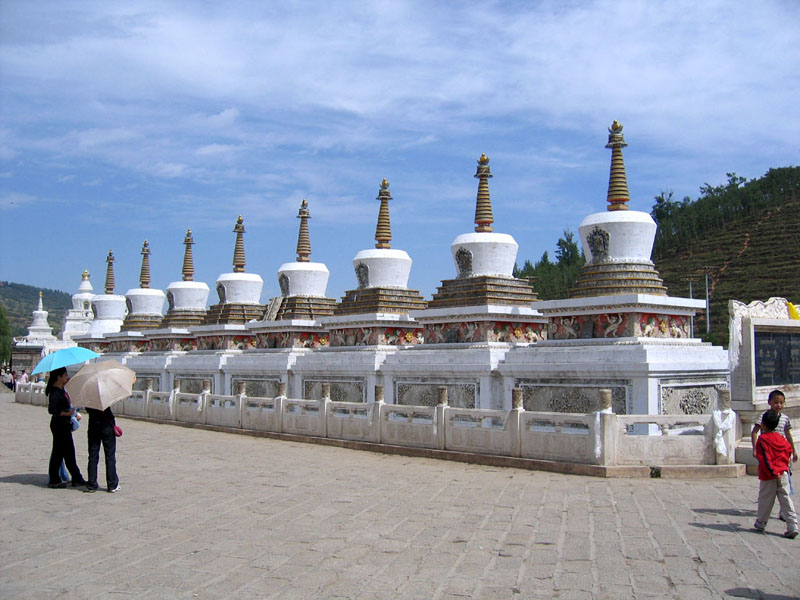 This Buddha towers were built in 1776, but the Kumbum Monastery tower was built in 1560.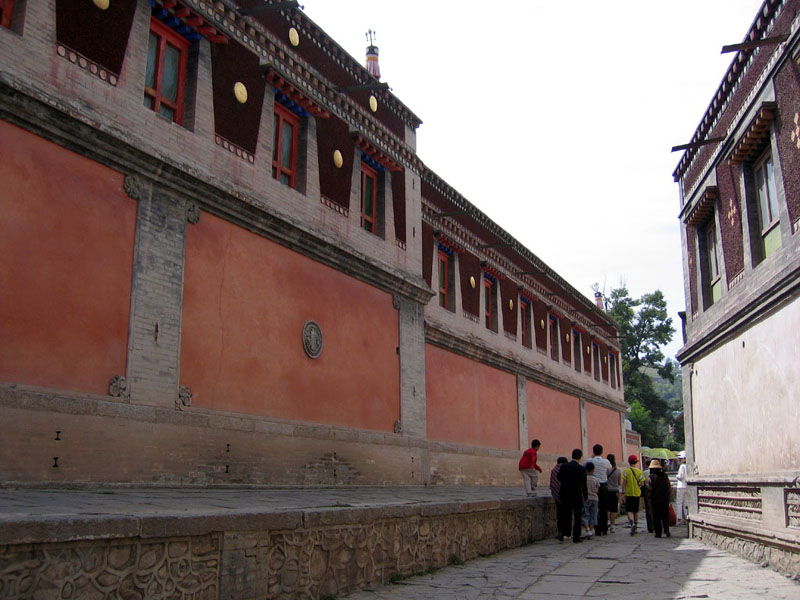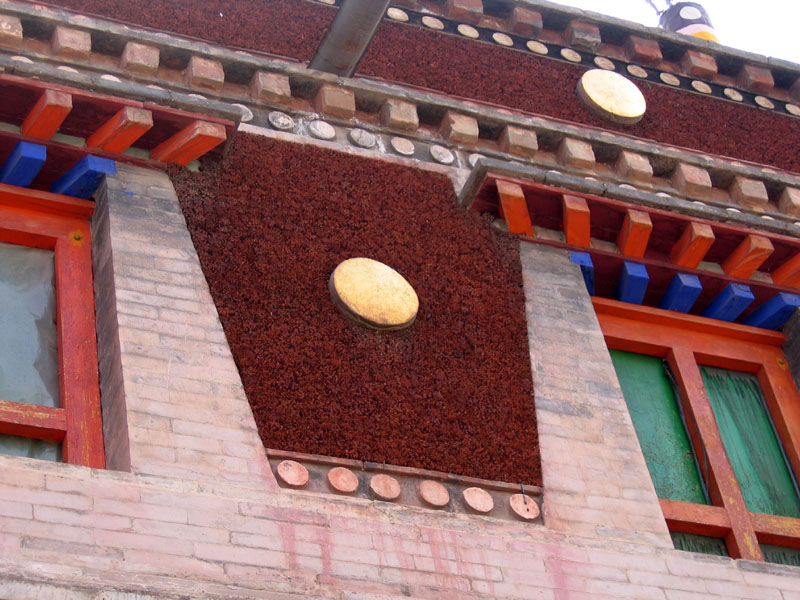 The trapezoid was build by a special plant call Bian Ma grass. It is a special architecture used in Tibetan style. Only the important building can use it.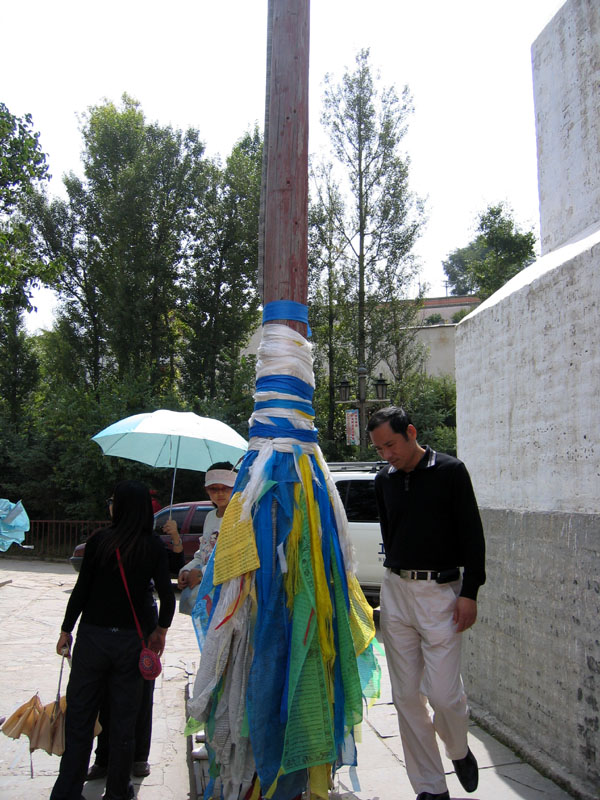 If there is one pole in front of the building, it means there is an important monk lives in. If there are two poles, it means a school.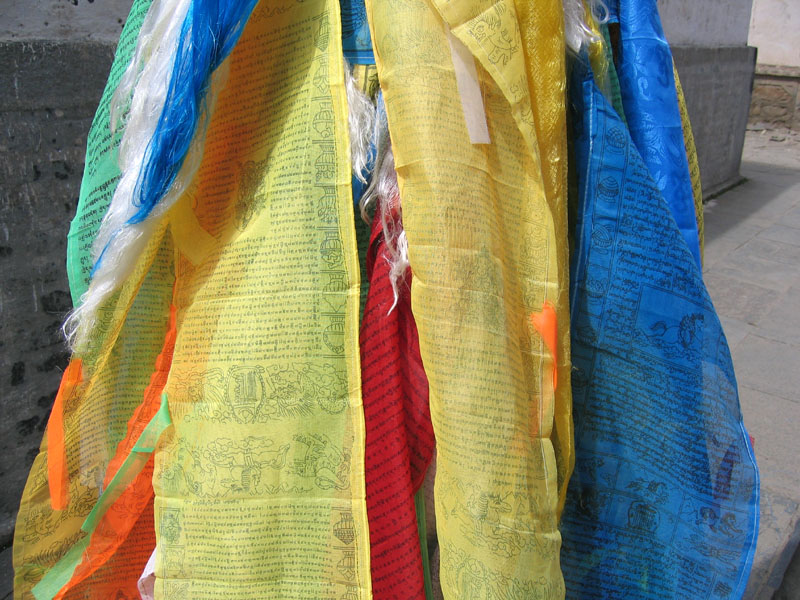 柱上綁著五色經藩.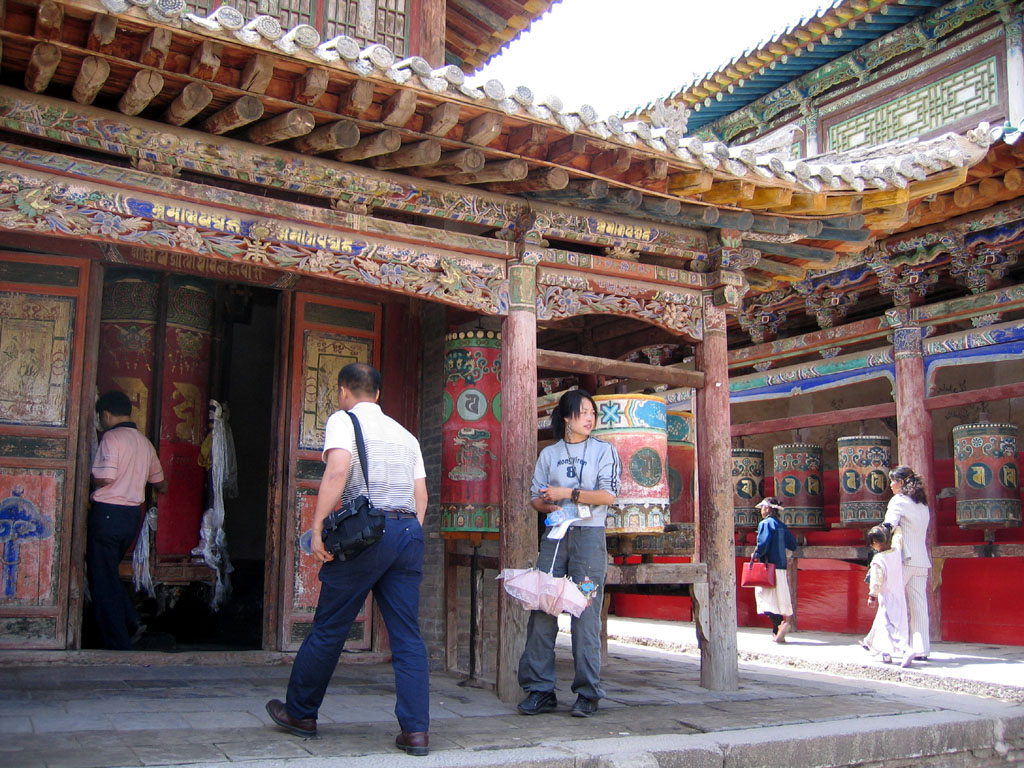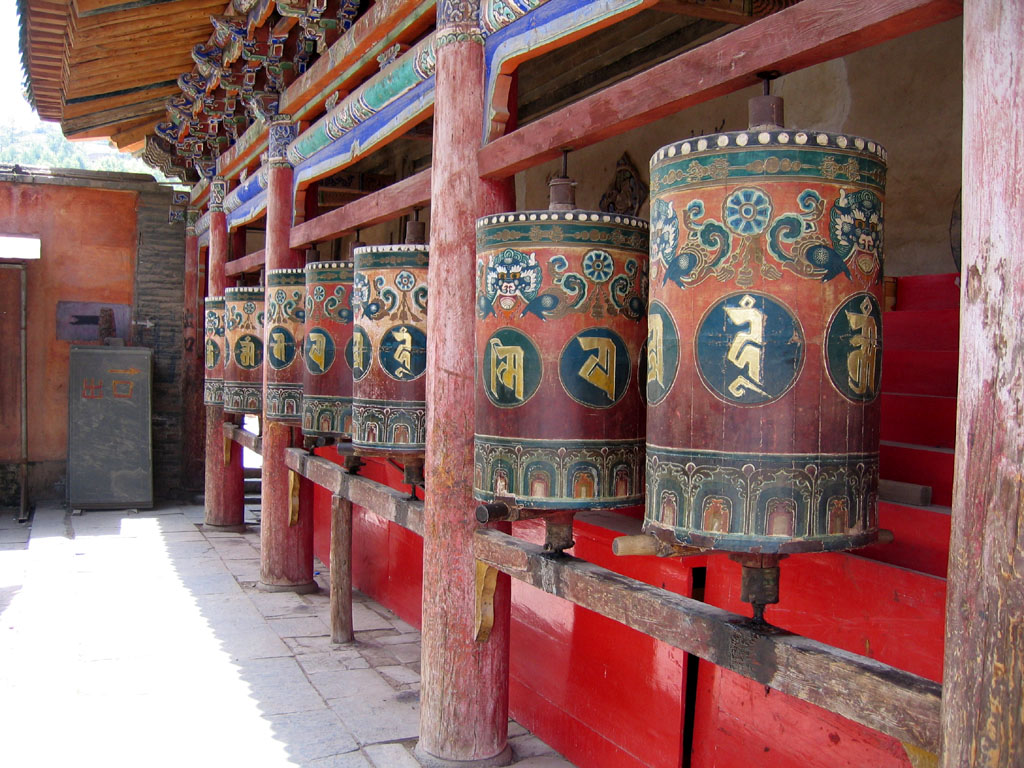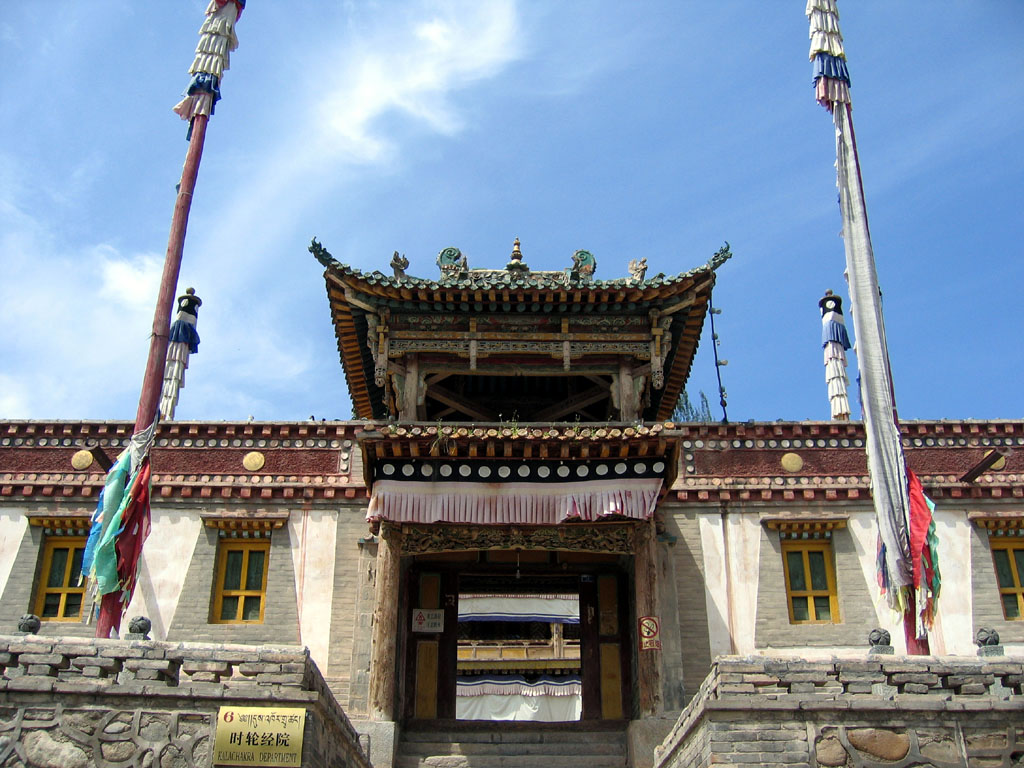 Two poles mean school.